HERE'S THE MAIL IT NEVER FAILS IT MAKES ME WANNA WAG MY TAIL WHEN IT COMES I WANNA WAIL
MAAAAAAAAAAAAAAAAAAAAAAAAAAAAAAAAIL!

Yes, I just did that from memory, don't judge me. :l


I just got my first Christmas Cards of the year! :D


WE just got a letter, we just got a letter, we just got a letter, wonder who it's from?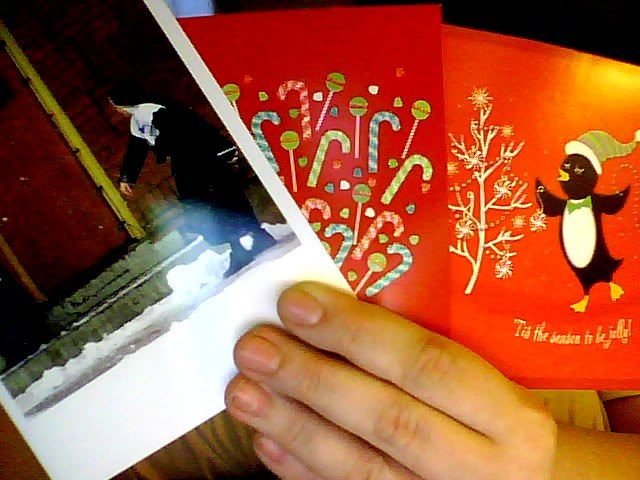 IT'S A LETTER FROM OUR FRIENDS! :D

Nuns having a snowfight, a penguin decorating a Christmas tree, and a candy cane dance party!


Thank you strawberriesgirl, Mils, and JustTheDoctor (from Tumblr). I love them SO MUCH!


I am working on my cards literally as I type this, so watch the post, everyone whose info I have!